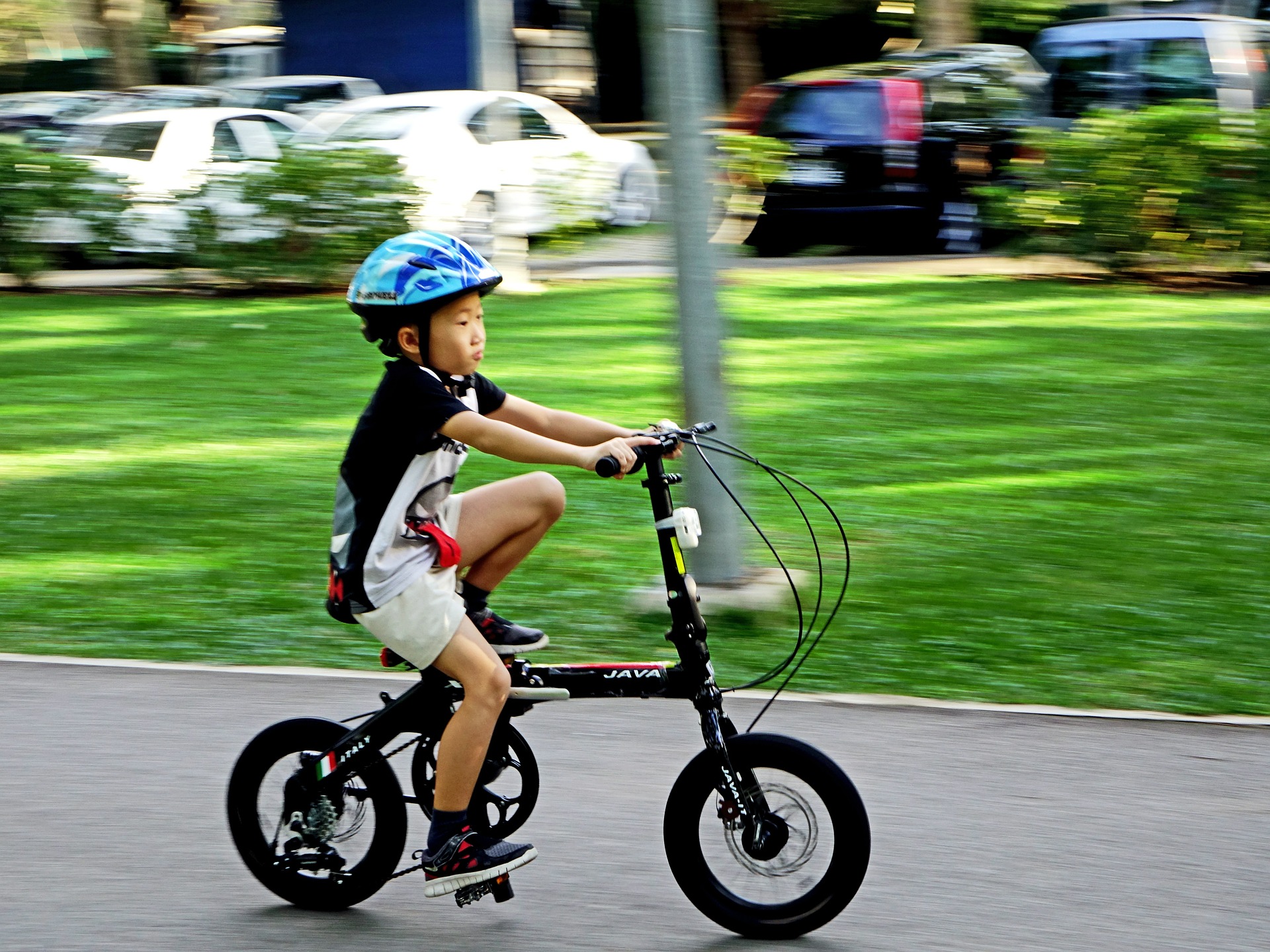 With the invention of the internet and rapid technological advancements, the "go digital" has never been more popular. And yes, no one can dispute the fact that digitilisation has come with numerous perks, but more often than not, you will find many children being drawn towards watching cartoons, playing video games, and stuff like that. This makes it somehow challenging for parents to socialise their children into the real world; thus, playing outdoor games tends to be on a diminishing rate (slow though). However, it is not too late to introduce your little ones to cycling. Cycling is a fun way to keep your children active, happy, rejuvenated, and healthy outdoors. Let's have a peek at the benefits of cycling in children.
Stress Relief
Cycling is one of the best stress busters in children. Typically, your kids have a busy day at school, and they feel drained once they get home in the evening. Bicycle riding can be an exce
llent means to recovery. They need to be outdoors on their own without the eagle eye of their teacher, so they can feel happy and stress-free. Their worries will definitely come down, and they will become calm after a ride.
Cardiovascular Workout
Cycling is an excellent exercise for leg muscles. Well worked out leg muscles increase the heart rate, leading to accelerated stamina. Cycling works out the cardiovascular muscles and keeps your kid's weight in check, keeping any weight related issues at bay.
Strengthens Emotional Well-being
When children cycle, they gain self-confidence, since cycling basically involves them moving out independently. They understand the world around them, and this goes a long way in helping them get used to their surroundings. Some parents accompany their children in cycling, which helps to strengthen their bond with children- the experience will live in your children's memories.
Social Skills Enhancement
Cycling sociali
ses children with their peers in the locality. It also fosters good communication skills, making it easy to make friends, share secrets and views, and enjoy fun together. The fun that comes when riding together is unparalleled.
Helping Children to Stay Active
Spending time indoors on gadgets and virtual games may cause laziness and inactivity in children. Inactivity has the potential to cause childhood obesity. Cycling is one way to keep your children active and healthy. It keeps them actively engaged outdoors.
Although cycling is healthy for your children, ensuring that your children are safe on the two wheels is very important. For safe cycling, the following safety measures must be put into practice:
Wear helmets to prevent head injuries in case of falling
Proper bicycle maintenance for optimal functioning
Children, especially beginners, should avoid cycling in high-traffic areas
The bicycle should suit the child's age